Leigh is an Australian based singer/songwriter/guitarist, with a lengthy history performing in both the Melbourne indie scene and  cover scene. Over the years Leigh has performed with various bands and as a solo artist, has been involved in national tours, pub circuits,  has played live on JJJ Radio, and has been a constant live venue performer.  Recently, Leigh has returned to writing, recording and releasing his own material, which could be described as guitar based, melodic pop/rock, ranging from heavy and beat driven, to softer and sometimes poignant ballads. Whilst Leigh's music is highly accessible lyrically and rhythmically on a surface level, carrying swooning, catchy melodies and guitar hooks,  it is also rich in metaphor and deeper undercurrents exploring  psychological and emotional human circumstances. 
Leigh has now released a solid collection of singles, each receiving solid  radio airplay and indie chart success throughout Australia and overseas, with several accompanying music videos. Whilst being a constant live performer over many years, with the current situation, Leigh is now performing several live stream events across social media every week to an enthusiastic and loyal following.
Reviews
SOMETHING ABOUT YOU CHARTS #6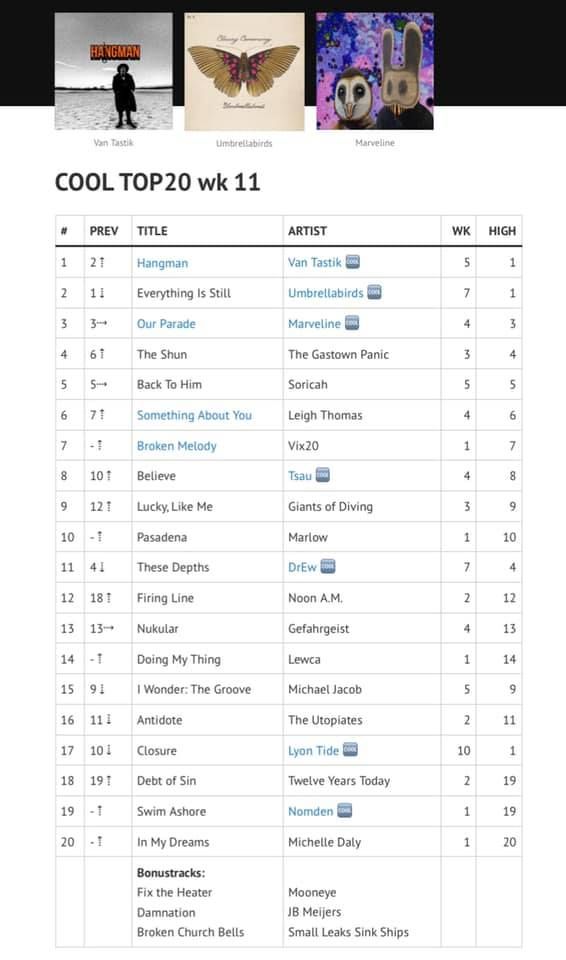 triple j unearthed charts!